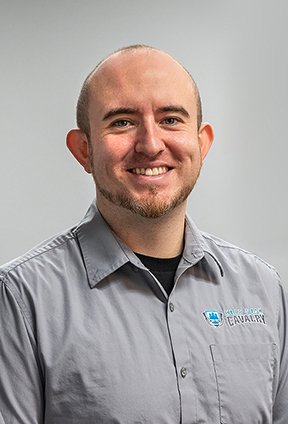 Born and raised in Michigan, Jerrod moved here from Arizona in November 2013 to be our Service Coordinator, but his dedication to excellent customer service soon saw him promoted to Help Desk Manager. Jerrod's primary focus as Help Desk Manager is to maintain a connection to our clients as a central point of contact for their issues and to keep our technicians informed of our client's needs at a higher level. In addition to being the Help Desk Manager, Jerrod is also our impromptu handyman, often fixing mechanical issues around the office. Jerrod enjoys a good challenge and learning new things. When Jerrod is not in the office, you can find him working on vehicles, playing outside in the mud, or spending time with his wife and two kids.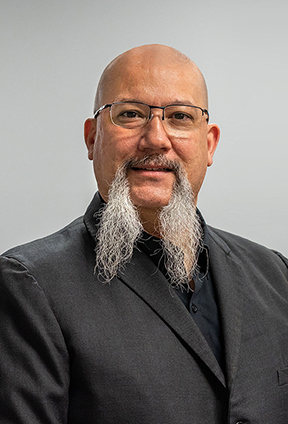 A true Kitsap raised professional, Rico graduated from South Kitsap High School and has lived in Port Orchard for over 38 years. Through these years he has primarily worked in the Kitsap County area. Married to his wife, Nicole for 21 years and has a 19-year-old son named Hunter. Rico spends his free time building and maintaining a Koi fish pond at his home, as well as working on and modifying cars with his son. He also enjoys hunting, fishing, and just being out in nature.
Bhanu Bhatia is one of our newest Service Technicians here at HDCav and we couldn't be more thrilled to have him on board. Bhanu got into the IT world from his passion for solving technical issues. He is very skilled in Office 365, performing backups, general desktop troubleshooting and Wintel. When Bhanu isn't busy helping clients, you may find him spending time with his family playing games, watching comedy shows with his wife, cooking or traveling. Bhanu's weekends are spent playing cricket with his friends and attending sports games as much as he can.

"Forget and Forgive. When we carry unforgiveness, it's literally like taking a huge rock, putting it in a rucksack and carrying it on our back wherever we go.
It weighs us down – it saps our energy, our motivation and our enjoyment of life. It also causes us to perceive people and life through the lens of bitterness and anger – and we find ourselves getting offended and upset at many quite minor things that happen to us. It harms not only our relationships with friends and family, but also with colleagues." – Best advice Bhanu has given to a friend and coworker.
After 2 years, Loren Neilsen has finally come back as our "newest" Senior Engineer! Loren worked with HDCav back in its early years and we have missed him ever since. Loren has lived and worked in Kitsap County for many years starting his technical career as a Nuclear Electronics Technician for the Navy and 10 years working for the Bremerton School District.
In Loren's free time he likes to read and spend time with the love of his life, Sarah, and their 4 cats. His favorite thing about living in Kitsap is the beautiful weather and scenery. Loren is a member of the Veterans of Foreign Wars and The American Legion. One of Loren's favorite quotes are "It takes a vain and pompous person to quote himself".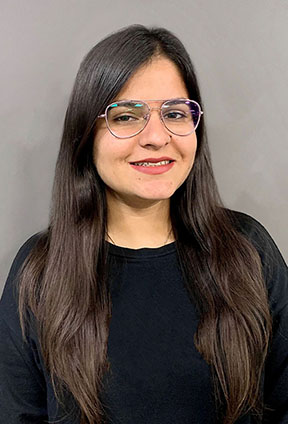 Vidhi Sangwan is one of our newest Service Technicians here at HDCav and we couldn't be more thrilled to have her on board. Vidhi has joined our Help Desk Team to focus on our European client's time zone and to add coverage to our local clients in the weekday evening hours. Vidhi got into IT Support because of her passion to learn about technology, enhancing her skills and her eagerness to help others with their issues. She grew up in the big city Delhi, India and still lives there to this day. She enjoys spending time with family and friends, traveling to new places, cooking, dancing and having a good time. One of the best pieces of advice she has ever received was "Live for the moments you can't put into words."
Annie joined Help Desk Cavalry as our Project Manager. Annie comes to us by way of New Jersey and California after graduating magna cum laude from NYU with her B.A in Economics. Throughout her years in the technology industry, Annie held various roles in IT organizations and is currently a Certified Scrum Master. She enjoys the outdoors and nature, some of her hobbies include fishing, snorkeling, hiking, traveling and birdwatching. She was lucky enough to see the near endangered Red Bird of Paradise on the islands of Raja Ampat in Indonesia! She and her wife have been together for 15 years, married for 8.
Her quote to live by is "Fight for the things that you care about but do it in a way that will lead others to join you" – Ruth Bader Ginsburg.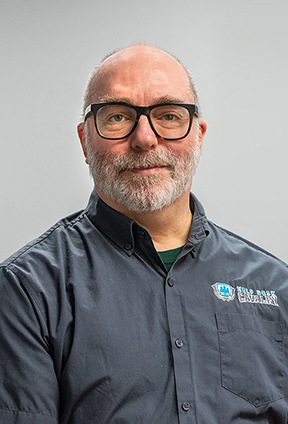 Greg Relaford is one of our newest additions to The Help Desk Cavalry family and has become a vital part of our Project Team since day one. Born and raised throughout the state of Missouri, Greg and his wife, Kathryn decided to make their journey to the great PNW in 1991.
Having begun working full-time at 17, Greg worked in foundry, coal mining, and manufacturing until his early 30's. Finally going back to school, mainly to study math and science, he developed a hobby working with computers.  After graduating from Evergreen State College with a Bachelor of Science, he immediately begun working as the primary IT support at Seattle Academy of Arts and Sciences (SAAS.) Over the next 21 years, Greg designed, built, and managed a complex and growing network spanning several buildings and city blocks.
Greg met the love of his life, Kathryn, through mutual friends living over on the east coast before they decided to settle down in Washington State. Greg's wife grew up in Bellevue, WA, back when it was still considered a small town. Kathryn currently works for herself as a Consultant through Audience Research. Her business is called Kathryn Owen Consulting.
For the last 6 years, Greg has been increasingly involved in the pottery and ceramic arts community; for the last 4 years working at SAAS Greg helped teach ceramic classes, as well as managing the IT department. He continues to teach the pottery wheel at a studio on Bainbridge Island, WA.
Working with Computers has always been a hobby of Greg's and he is happy to continue this passion in his career.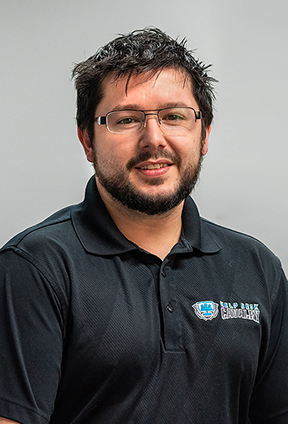 Jesse joined the Help Desk Cavalry Team in September 2018 as our newest Project Technician. He was born in Grand Junction Colorado, but moved shortly thereafter to San Diego CA. After about 6 years, his family was stationed in Washington State where Jesse has lived ever since. Jesse states that the most positive life changing event for him was meeting his beautiful wife and having 2 amazing children. Jesse loves playing the drums and guitar and really enjoys playing video games with his son. Jesse has a strong passion for learning. Jesse truly enjoys learning about new technology and is excited about the many opportunities that await him as part of the Help Desk Cavalry Family.
Grayson was born and raised in Kitsap County. He joined the Help Desk family as a Service Technician in March. He enjoys spending time tinkering with the newest technology and learning about new processes and tools that make our lives easier. In his spare time, he enjoys working on electronics, playing strategy games, and spending time with his Dungeons and Dragons group.   Grayson has spent time working with local members of our community with personal computer repairs and has worked his way into place with the Help Desk Cavalry Family as a technician.   Since that time, he has excelled in taking on new challenges and does not shy away from any issue that may come his way.
Pam joined our family in February as our Help Desk Service Coordinator. She is originally from Oregon but has lived in Washington for over 20 years. She has been married 22 years to her husband and has 3 grown children now all residing in the Pacific Northwest. She is a loyal Oregon Ducks and Portland Timbers fan. She enjoys camping, going on walks and long drives and spending quality time with her family. She loves spending time with her friends and going to church as well as serving as the local chapter director of HOPEworldwide. While working with HOPEworldwide, she has dedicated her time to Outreach programs that work to support local programs like the food bank and cleaning up city parks. They also serve emergency responders on the anniversary of 9/11 in the surrounding communities.
Pam's quote to live by is "The joy we feel has little to do with the circumstances of our lives and everything to do with the focus of our Lives" —Elder Russell M. Nelson, Joy and Spiritual Survival.